The fall season can be a difficult time of year to manage your energy use when the weather flip-flops back and forth from warm to cool. But doing small things now will help you save energy and money during the fall and prepare you better for the cold winter months.
Follow these energy efficiency tips this fall: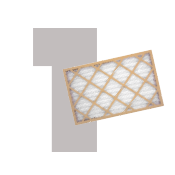 Get a furnace tune-up before winter
 – Getting a furnace tune-up now will alleviate any fear that it won't fire up when it's time to turn it on again and will keep it running efficiently and safely. If you decide you need to replace your furnace or upgrade to an energy-efficient one, we offer a rebate on qualifying natural gas furnace purchases for customers in 
Iowa
 and 
Illinois
, dependent on available funding. Also make sure the filter in your furnace is new and clean to ensure efficiency over the cold months.   
Read more……
Source: www.midamericanenergy.com